Reliable Partner for Consistent Software Solutions & Consulting
Blockchain Technology

Apps Development (From ideation to design and development)

Custom Blockchain App Development ( With expertise in multiple blockchain platforms,including Ethereum and all EVM chains, Cardano, Solana,etc.)

Decentralized Exchange (Our blockchain development team creates hack-proof smart contracts and robust platforms)

Blockchain Wallet Development (blockchain wallet applications that can hold a wide range of digital assets and currencies)

Tokenization (from consulting to developing tocenomics)
Computer Vision

Natural Language

Processing Time-Series analysis

Survey Data Analysis Audio Analysis

ML expertise applicable across domains
Object-oriented design

Clean code

Patterns-based development

Test-driven development

Secure web applications

Mobile (Android, IOS) applications

Desktop applications
Data protection (user privacy, financial data, ...)

Application of secure communication models and penetration testing of network architectures and software.

Full external and internal penetration testing of your network, host(s), and/or applications and recommend actions to reduce cyber security risks.

Education of your employees in recognizing and preventing most common social engineering

attacks (e.g. phishing) in order to increase overall security of your organization

Remote and local (onsite) penetration testing of windows/linux/unix hosts and networks.

Penetration testing of web sites and applications.

Penetration testing of wireless networks.

Testing of remote and local privilege escalation.

Social engineering testing, i.e. testing of human factor (e.g. email phishing).

Vulnerability assessment and penetration testing for compliance with various industrial security standards (e.g. ISO 27032, PCI DSS).
Data visualization

Reporting

Data Quality

Data Governance
Design, implement and administer complex cloud environments on Amazon Web Services (AWS) and Google Cloud Platform (GCP) utilizing infrastructure as code concepts

Design, implement and administer on-premises IT environments utilizing various hardware and software vendors (Cisco, Juniper, VMware, Microsoft, Red Hat, etc.)

Design and implementation of Linux and Windows server environments in most common scenarios ( AD / LDAP, DNS , DHCP, NFS, email, file and printer sharing and other custom / 3rd party applications if necessary)

Design and implement CI/CD pipelines for different software development needs (backend, frontend, mobile, QA) in most popular CI/CD tools

Consultancy in cloud and on-premises migrations with bare metal, virtual machines / instances, Docker containers / Kubernetes and serverless workloads

Design and implementation of cloud or on-premises Kubernetes clusters with complete CI/CD enablement
Logo and Brand Identity

UI/Web Prototyping and Development

Font Matching

Product Packaging and Labels

Promotional Print (Flyers, Posters, etc.)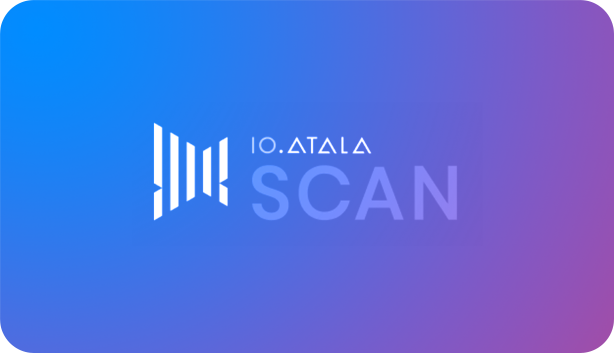 Atala Scan
Collaboration with IOHK
By delivering traceable and authentic goods that meet consumers' high-quality standards, businesses strive to protect their brand reputation and revenues. Blockchain offers an effective method to fight against counterfeiting by using the technology's native traits of transparency and decentralization and a tamper-proof environment. Listening to the needs of companies, Bloxico, as IOHK partner, has developed a mobile application called Atala Scan, which leverages blockchain technology to develop a tamper-proof system to establish product provenance and auditability to ensure every sold product is certifiably original and is not tempered with. With this application, brands can allow consumers to authenticate a product, giving them instant peace of mind via a simple, seamless user experience.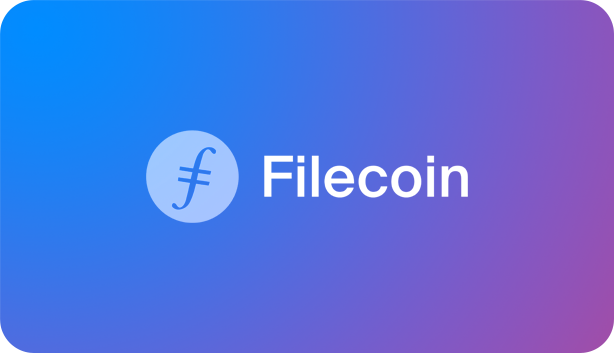 FileCoin
Developing protocols
Thanks to cooperation with Protocol Labs (PL), which is developing protocols for the next generation of the internet, we participate in the project Filecoin – a decentralized storage network designed to store humanity's most important information. Our role in this project is to implement a tool, a dashboard, called the "System Test Matrix" whose primary goal is closing the discrepancy between specification and the actual state of implementations. We like to call it the "Red Pill" for Filecoin node implementations. Using the tool we developed, we will be aware of the objective current state of Lotus — the reference implementation of a Filecoin node — to see what could be changed and improved.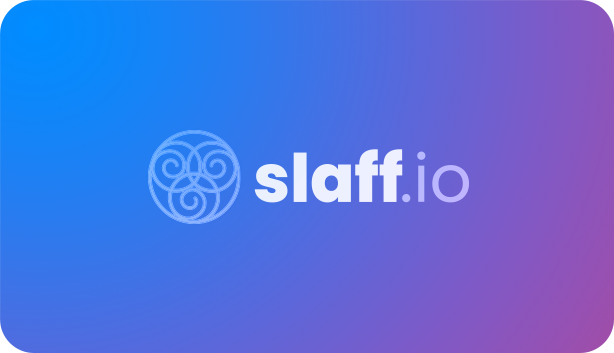 Slaff
Sales & affiliate platform
SLAFF is a global sales & affiliate platform that uses blockchain technology to connect partners, users, and distributors in one place. SLAFF's mission is to build a climate of trust for worldwide Consumers, Entrepreneurs, and Distributors. Consumers get accurate information on service or product quality based on the opinion of other buyers written on the Blockchain and implemented via Smart Contracts which offer safety of global business operations between partners and distributors.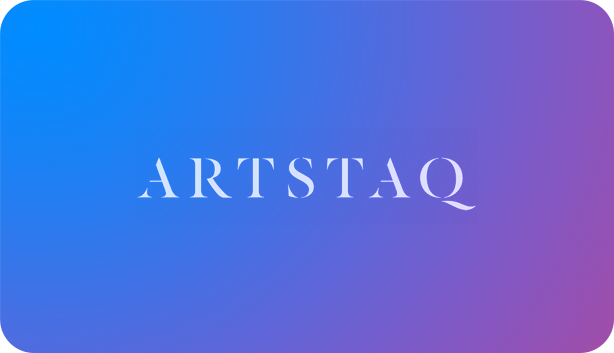 ASE
Art Stock Exchange
Based on blockchain technology, Art Stock Exchange is an innovative platform that aims to become the first International Art Exchange dedicated to the international trading of works of art. As the point of reference for listing, certifying, and selling all types of art, this platform is made for artists, collectors, gallery owners, and investors. Characterized by an original system of expertise and the exclusive possibility to auction arts using blockchain technology, the Art Stock Exchange platform places particular focus on contemporary art and emerging artists to create "new value", creating a system in which all significant information about the work is reliable, publicly accessible, in real-time and wherever you are.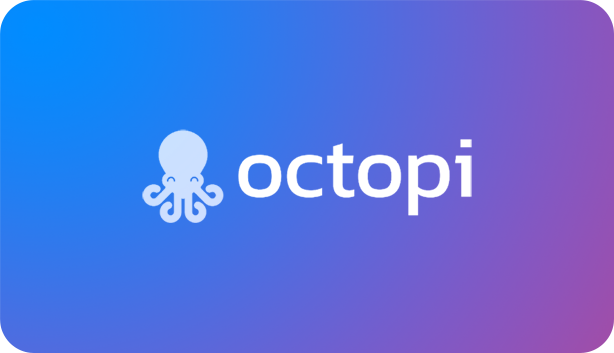 Octopi/Maverick
Lighting and HVAC Management System
Developing, DevOps, third-level support maintenance and development of an internet of things (IoT), based-lighting, and HVAC management system for small restaurants. Full-stack web development, Linux system administration, deployment automation, OAuth 2 implementation and Twilio API implementation (SMS). Technologies used: custom PHP, Ruby on Rails, Ansible
TestFairy
Enterprise Mobile Testing Redefined
TestFairy is a mobile app distribution/testing/insights platform. Our team members focused on third-party software integration using REST APIs. Senior developers worked on Elastisearch integration, Android Studip Plugin, nearly all modern issue-tracking system integration, Node.js agent application to enable TestFairy communication with Jira and TFS behind a firewall. Beside that, automatic testing was done with Selenium, they integrated Jira plugin and API and were responsible for custom PHP framework-based SaaS web application.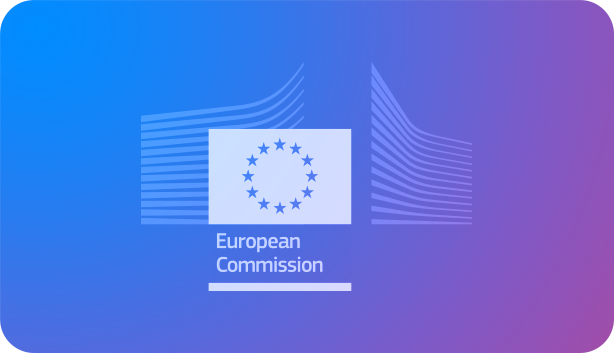 European Comission
IPA II CBC Monitoring System
This is group of EU funded projects, consisting of re-design, maintenance and hosting of the IPA II CBC monitoring system in Western Balkans, as well as upgrade and maintenance of the CBIB+ website cbibplus.eu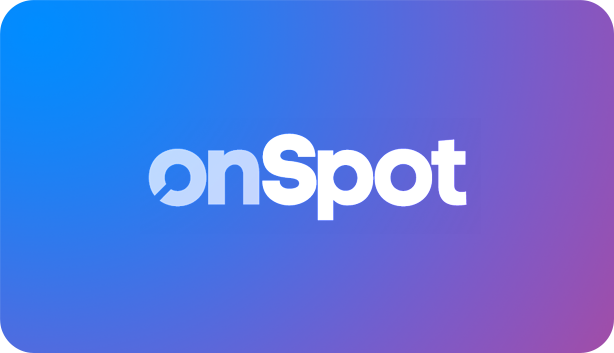 onSpot Socializer
Social media competitive intelligence tool
Design and delivery of onSpot Socializer – social media competitive intelligence tool that collects data from major social media platforms and delivers unique customized qualitative and quantitative insights on competition to social media managers like no other tool on market. The tool performs custom categorization of competitors' social media content based on the client's requirements and industry specifics allowing them to receive focused and relevant updates and to conduct an in-depth analysis of social media content Tableau platform. The tool is used by a dozen clients in the EU region. The system is based on MariaDB, Apache Spark, Pentaho ETL tool, Python data collection scripts, and Tableau for reporting.
Telenor
CEX Monitoring and Reaction System
Building customer experience monitoring and reaction system that has helped Telenor Denmark to locate all events that have been decreasing customer experience levels by low-latency monitoring of interactions with the mobile network, points of sales an contact centre. Technologies used: Teradata Aster, Oracle Exadata, and Pentaho ETL.
VIP Mobile
Online Reporting Portal
Developed managing reporting portfolio and online reporting portal of a large telco operator in the EU region from a scratch. In a 4-year period, delivered and managed more than a hundred complex on-line reports and dashboards that are being used by almost 80 users in marketing, sales, and finance departments on various positions: executives, directors, and line managers. Responsible for documentation and alignment of all business-relevant KPI-s, collection of new report requirements from business users, and MDM/data governance processes implementation. Technologies used: Teradata DWH, MS SharePoint, MS SSAS/SSRS/SSIS, and MS Power BI.
YOUBELEE
HR Software
– Youbelee is designed for managing and optimizing the daily human resources tasks and overall HR goals of an organization.
– Easy way to apply for Leave or even Work From Home, Expenses, Travels, and HR Letters.
– Check-in/check-out for work using mobile phone.
– Generating Payslips for all employees.
– Ticketing System.
– Manager easy view and easy team tracking.
– All reports, in which there are all the necessary information needed for managers, HR and deep analysis.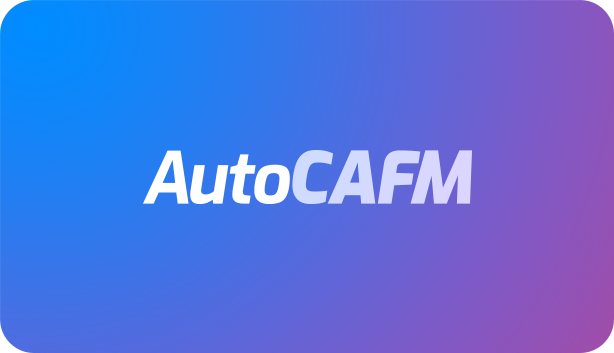 AutoCAFM
Facility Management Program

– Computer Aided Facility Management (CAFM)
– Computerized Maintenance Management System (CMMS)
– Documentation Management System (DMS)
– Energz Consumption Monitoring & Managing Waste
– FM.Mobile Solution for Field Work
– Fire Protection
Nenad
Grand Master (CEO Synapsico Group)
Nenad has over 35 years of IT engineering and management experience, being in senior roles in England, South Africa, Serbia, and worldwide; His recent focus has been Operational Effectiveness and reliable software projects in senior roles: CTO of AFA System plc on London Stock Exchange, CEO Bloxico Software Solutions LLC, COO of Game Soft Lab… Our blockchains and fintech experts have consolidated knowledge and experience to create products that will certainly make the world more eco-friendly.
Miroslav
ML/AI expert (our sole double PhD)
AI expert, driven by curiosity and learning. As a researcher, he received the World's best fellowship, the Marie Skłodowska-Curie for developing and applying ML in biodiversity. He built a winning system (1st/811 teams), awarded by Microsoft AI for Earth, leveraging millions of camera trap images from the Serengeti Park, which can recognize and monitor animals in real-time. Currently, he ranks in the 99.9+ percentile in the World's largest machine learning community – Kaggle.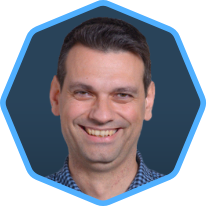 Vlada
Bug hunter
Troubleshooting and dealing with legacy code in general is a challenge that Vladimir finds particularly enjoyable. He considers languages/platforms as tools rather than occupations. If you have to deal with software tasks of extremely variable nature, chances are that Vladimir will do a great job with any of them. Vladimir is proud of his abilities to adapt and communicate clearly and transparently, yet humble to listen and understand.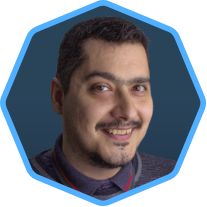 Miloš A.
Ethical hacking team leader
Extensive experience in the field of data protection, application of secure communication models and penetration testing of network architectures and software. Owner of multiple Network and data security certificates. Certified auditor for ISO 27032 standard which deals with risk assessment and management in cyber space. Assistant university Professor on subjects Software project management, Object oriented programing, Web application development and Ethical hacking.
Miloš S.
Software Architect
Software engineering veteran and tech executive with wide and deep experience (from commodore 64 to Internet of Things, Real Time Analytics and Blockchain). Brought to reality many software solutions as team leader, team member and consultant, with superb quality, and focus on final stakeholders (users). Always focused on solutions, capable of assembling great teams and then executing on business goals with the aim to beat all expectations positively. Defining and executing on adaptable and cost effective software architecture for modern end to end online advertising platform, based on microservices and deployed on AWS. Preparing technical documentation with software architecture for any big new feature and making sure it is delivered on time and budget.
Naum
Business Intelligence / Data visualization expert
Data visualization enthusiast who has built hundreds of efficient and visually effective reports and dashboards. Data quality perfectionist who believes that perfect data-sets do exist. He has managed report portfolios for corporations, worked as a consultant for one of the largest management consulting companies worldwide, USA top 100 fortune companies, and USA government.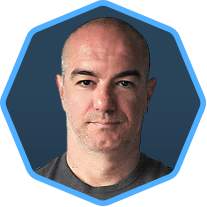 Fedor
UX UI Visual Designer / Digital Art, PhD
Visual Design Expert with 17 years of practice in designing variety of static, interactive and animated visual collaterals for various start-ups, companies and agencies. Passionate about user-front and center design, research, development and creative thinking. Worked closely with several teams from around the world (US, UK, UAE, NZ, Australia, Norway, Sweden, Israel, France and Singapore) where he has gained wide experience working as a UX Designer, Web Designer, Graphic Designer and Video Editor.
Miloš P.
Software Architect / Object-oriented design expert
Microsoft-certified clean code and software craftsmanship enthusiast with more than a decade of building software systems at various scales, from small REST-full services to full-blown ERP systems. He has contributed to projects for clients from all over the globe, including the United States, Latin America, The Netherlands and Switzerland among others.
Petar
DevOps / Infrastructure expert
Senior cloud, DevOps and infrastructure engineer with more than 15 years in the field. Behind Petar are hundreds of successful on-premises deployments, datacentre migrations and cloud adoption projects for various companies around the world – ranging from government agencies, financial and trading institutions, HIPAA compliant companies up to crypto trading companies. Petar holds Bachelor of Computer Science, as well as MBA degree, and also is certified AWS, GCP, Microsoft, Red Hat and VMware engineer, as he possesses several relevant certifications from the biggest IT vendors.